Who is Your Podiatrist?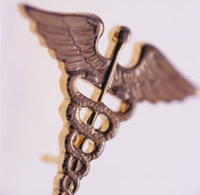 A Podiatrist, Doctor of Podiatric Medicine (DPM), is the only health care professional whose total training focuses on the foot, ankle and related body systems. After obtaining an undergraduate degree, the podiatric doctor spends four years in a college of podiatric medicine to obtain a doctorate degree. Many podiatrists further their education by participating in a post-graduate residency program at an approved hospital or university. Following their doctorate degree, each podiatrist must pass national and state examinations in order to be licensed by the state in which he or she will practice.
The podiatric physician cares for people of all ages. Common disorders of feet include bunions, heel pain/spurs, hammertoes, neuromas, ingrown toenails, warts, corns, calluses, sprains, fractures, infections, and injuries. If your podiatric surgeon is certified by the American Board of Podiatric Surgery, he or she has successfully completed a credentialing and examination process and has demonstrated knowledge of podiatric surgery. This includes the diagnosis of general medical problems and surgical management of foot diseases, deformities, and trauma of the foot, ankle and related structures.